Living a healthy lifestyle (or, in my case, learning to live a healthy lifestyle) can be deceiving.  It seems to give me the idea that I'm invincible, that sickness can't possibly happen to me because I'm being too healthy.  I realize this is ridiculous BS, especially since I've spent the last two days skipping an amazing food festival we were planning to attend for John's birthday and, instead, battling a monster of a stomach flu.
I should be here.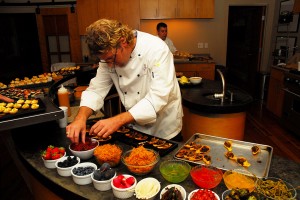 Instead, I've been here.
Yesterday wasn't much of a food day for me; I ate small bites and drank baby sips of anything my body could handle.  Knowing what your body can handle, though, is tough.  I pretty much default to what I was given when I was growing up: cheese toast, chicken noodle soup, peanut butter crackers, and ginger ale.  There's a reason parents give us these things – they really are easier on your stomach than most foods – but at some point, I just want to branch out a little bit.  Days like today are when I can do that, when my stomach still can't handle normal food, but I feel well enough to try to take in some of the nutrients that my body has lost.
Here are some of the foods I'm eating with my upset stomach, or that research tells me I can eat, even if I'm not.
First, there's the well-known BRAT diet – bananas, rice, applesauce, toast.
Bananas are excellent for upset stomachs, not only because they're bland semi-solids that are easier to digest than many fruits, but also because they have a boatload of potassium, an electrolyte quickly lost through vomiting and diarrhea.  Eat in moderation, though, because bananas are high in fiber, which is hard for the stomach to digest.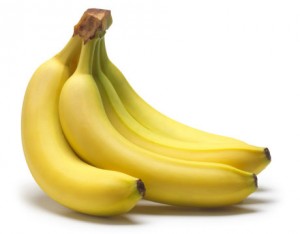 Rice isn't a food I eat when I'm sick, mostly because I don't enjoy white rice, which is easier to digest because a lot of the fiber is already broken down from processing.  Many people enjoy it simply because it's easy on the stomach.  I like my rice with lots of spices, so it isn't ideal for me.  But if you like plain rice or rice in soup, then go for it!  Adding extra water to the rice will make it soupier and easier to digest.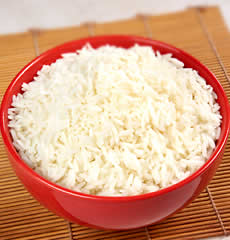 Applesauce is excellent for an upset stomach, not only because it's delicious, but also because it's partially liquid (easier to digest) and because it's loaded with vitamins and nutrients that you lose during dysfunctional GI processes.  I keep unsweetened organic applesauce in the refrigerator at all times as a substitute for healthier baking, so it's also something that's always on hand for the surprise of an upset stomach.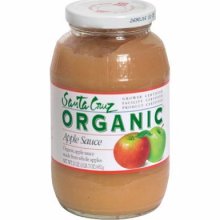 Toast is normally one of my favorite foods, even when I'm not sick.  The difference is that, when I'm healthy, toast involves Ezekiel Bread, or bread with some other sprouted grain, probably a nut butter, and likely some fruit.  When my stomach is upset, I actually eat white bread (similar to rice, the fibers are broken down during processing, and while I normally want fiber, it's tough for an upset stomach to break down.)  Anything I put on the toast is light, like a simple, processed cheese or a very small amount of jam.  Avoid butter, as the fat is hard to digest.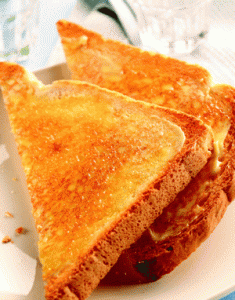 While the BRAT diet provides good guidelines, it doesn't take long for these foods to get boring.  I've done some research to consolidate information for you, although I hope to be well soon enough that I don't have the opportunity to test many of these suggestions.
Oatmeal is one of my favorite foods; the only problem with the oatmeal I eat is that I load it with fiber.  Removing some of the healthy agents I would normally add to oatmeal (flax, chia seeds, etc.), I can still enjoy some great oatmeal with simple additions, like cinnamon and vanilla.  Note: Avoid making oatmeal using dairy milk when your stomach is upset, as lactose can be difficult to digest.  Try using water, almond milk, acidophilus milk, or other non-dairy milks that are low in fat for easier digestion.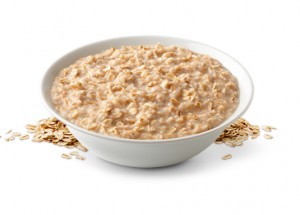 Gatorade is a drink I avoid in daily life due to its sugar content, but it's loaded with electrolytes that your body desperately needs replaced when your stomach is upset.  Just be careful with how much you drink so that you don't overload your system with sugar.  There are also electrolyte add-ins that you can put in your water, but when I'm sick, I want a little bit of flavor that water just doesn't give me.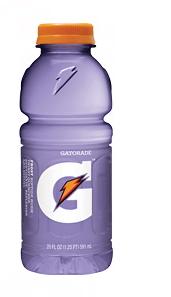 Chicken or Vegetable Broth are both clear liquids that will give you comforting, hot sustenance.  Just be careful not to add anything too fatty to them, as fat can be difficult to digest.  Try add-ins like white rice, well-shredded chicken, or tofu.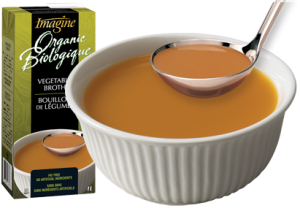 White Rice Cereals that are low in sugars are easy to digest, and you can enjoy them with any non-dairy milk.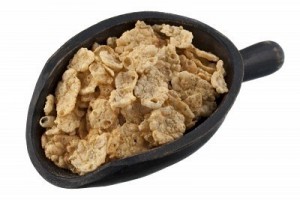 Hot Tea, obviously.  Adding a little ginger to your tea is very soothing on the stomach!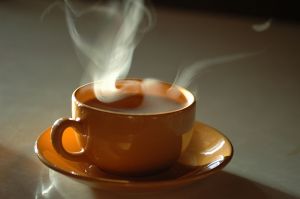 White Pasta without tomato sauce or cream sauce, using lighter ingredients for toppings, is a good way to integrate yourself back into real meals.  Tomatoes are especially acidic, and thus hard on the stomach, and cream can be difficult to digest because of lactose.  A really light pesto might do the trick?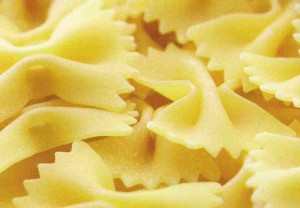 Peanuts – fat is hard to digest, so these little beauties might not work for everyone, but my body needs protein and I can handle peanuts once my stomach is in recovery mode.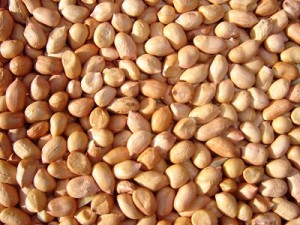 Cooked squash, zucchini, and carrots are supposedly easy on the stomach.  I've never tried them, as I imagine most veggies to be hard on the stomach, but if Livestrong says it, it must be true, right?  Let me know if you've ever tried these!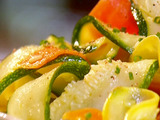 Melon is another Livestrong suggestion.  Again, never tried it, and sadly, it's just out of season.  Let me know if you've had melon while you were sick and tell us how it worked.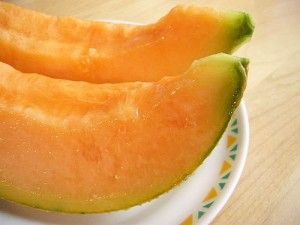 Source
That's all I have for now.  Sadly, the list is still pretty limited.  Looks like it's oatmeal for dinner for me!
I feel like I should also give John some serious credit in this post.  When I say things like, "I eat a lot of cheese toast when I'm sick," what I mean is actually that John makes me a lot of cheese toast.  And anything else I ask for.  And goes to the grocery store and the drug store and essentially waits on me hand and foot.  On his birthday weekend when he should be at one of the best food festivals in the country.  Sorry, honey!
What foods do you suggest for an upset stomach?  Our sick lives could be so much better if we get a good list going here!