Before I talk about food, let me take a minute to discuss a MUCH more important subject.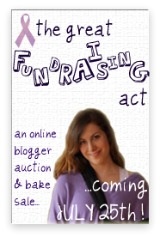 Tomorrow morning, beginning at 8am, is THE GREAT FUNDRAISING ACT!  Blogger Susan, creator of The Great Balancing Act, has been diagnosed with lymphoma and, even from her hospital bed, she has managed to create inspirational posts.
Although Canada's healthcare system takes care of a good deal of costs, Susan is still incurring thousands of dollars a week in medical bills and, as a personal trainer, there's no mulah coming in as long as she's in the hospital.  Janetha G. of Meals and Moves has organized a HUGE online Live Auction and Bake Sale, that opens tomorrow morning at 8am, to help provide financial support for Susan.  Remember to log on and spread the word!  To see a list of items up for auction, click here.
And Now, for Your Foodie Pleasure
There's this great little cafe just a few blocks from my house that makes a hoisin glazed salmon that my fiance absolutely loves.  Shout out to Breadwinner for your total awesomeness.  John NEVER gets to eat this salmon because he doesn't work near the cafe and we're always out of town on the weekends, so he was excited to have it this weekend, his first in town in quite some time.  His uncle and cousins had other ideas, though, and drug him to a different restaurant for lunch yesterday.
Needless to say, John was pretty bummed because he's been craving this salmon and yesterday was his only chance for it.  In case you didn't read about it in "A Summery Taco Extravaganza," I'm from the South, so everything local is closed on Sundays.  So tonight, I grabbed a pretty scrumptious looking recipe from Food and Wine, and I made my man some hoisin glazed salmon.  And I must say, it was mighty tasty.
Just like I'm trying to make myself learn to like tomatoes, I'm also trying to make myself learn to like salmon.  It's just so crazy healthy!  But I normally hate it, so I only made a tiny bit for myself.
*Note: This was NOT my full dinner; I'd also just had a green smoothie.  We should all recognize that the little thing pictured here is not a sufficient meal, and the need for veggies still exists.
This salmon was so good that I actually wish I'd had a bigger piece.  It was more savory than the one at Breadwinner, but the flavor was excellent!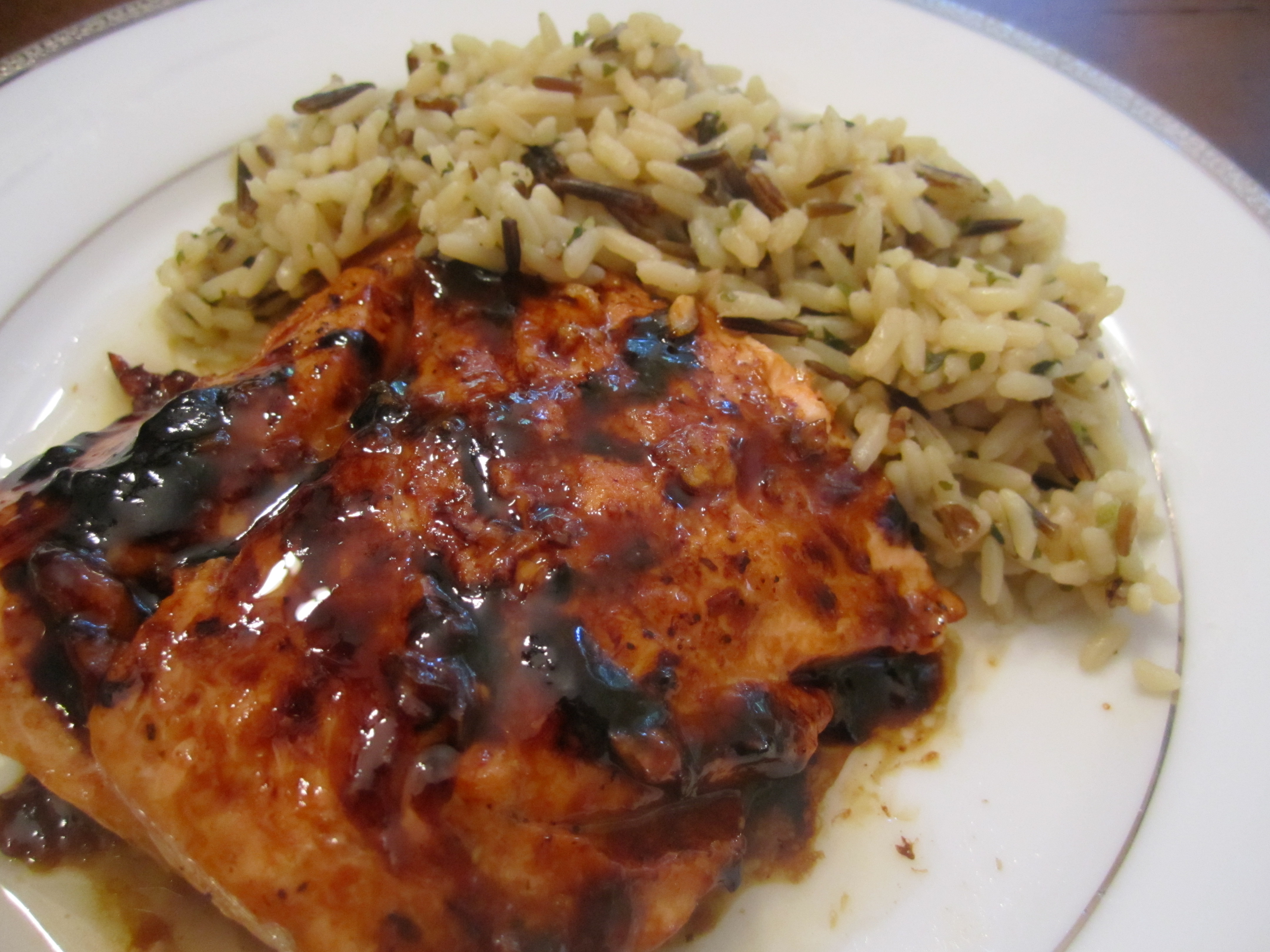 If you eat fish, you must try this!  And if you don't…well…try it anyway.  It's that good.