I know what you're thinking.  Those can't possibly be good for you!  No way!
Okay, fine, maybe they're not as healthy as say, straight up spinach, but we're talking low calorie (under 200.  That's low for breakfast baked goods!), high fiber, scumptiousness with some omega 3's thrown into the mix.  Excelletn.
Tonight, of all the amazing things in my life, I think I'm most thankful for Emily at Daily Garnish for creating this incredible recipe!  I subbed Arrowhead Mills whole grain All-Purpose Baking Mix for all-purpose flour to get even more fiber and it worked fantastically!  I hate cooking with wheat flour because the food always turns out so dense, but this baking mix solves that problem entirely!
Also, I couldn't find peanut flour (if neither Trader Joe's nor Whole Foods has it, I automatically give up), so I followed the instructions for using peanut butter.  It made this amazingness.
Best batter I've ever tasted, and it's totally okay to eat because it has no eggs!  Toss it in the oven, and then you have…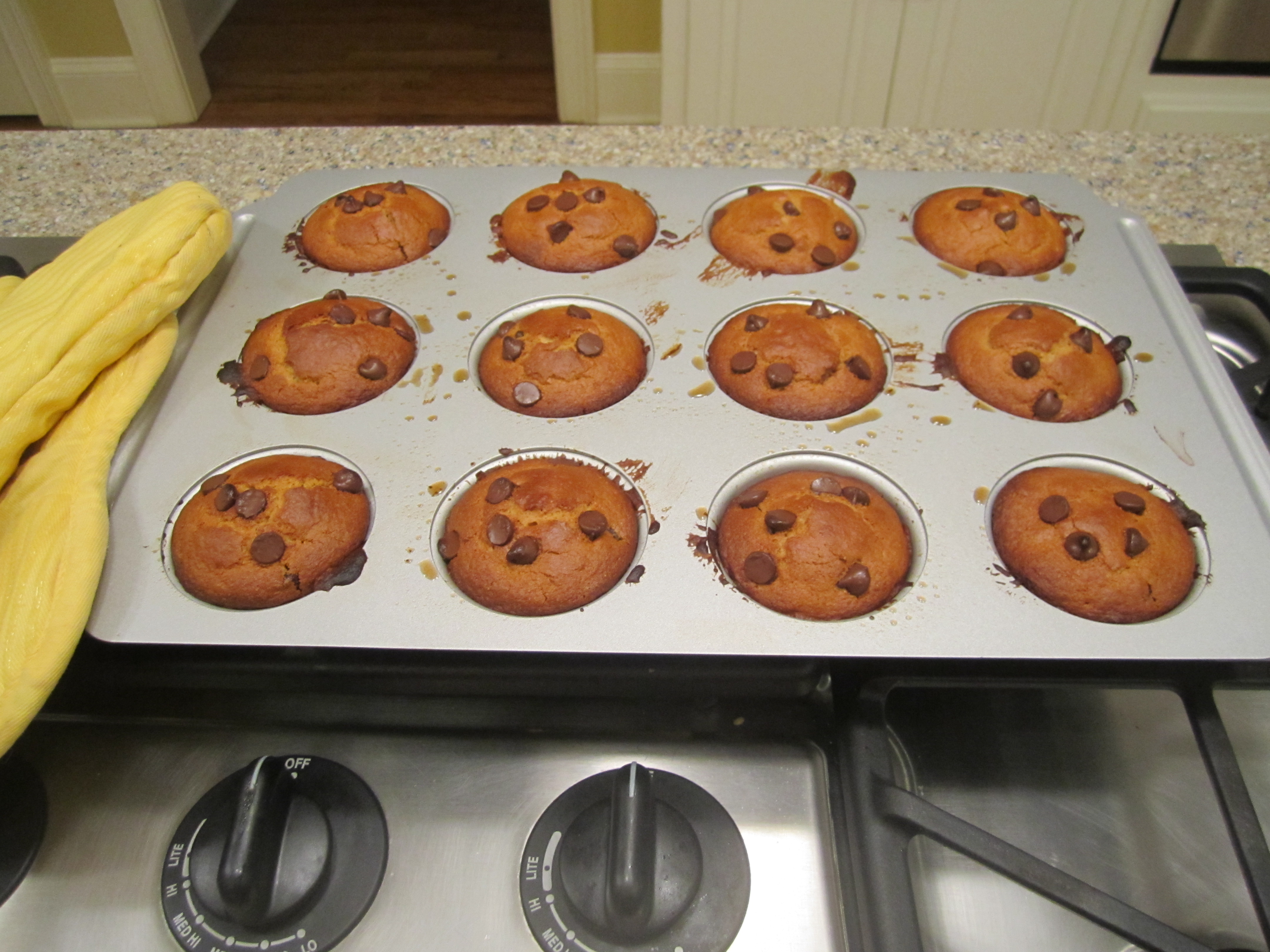 Heaven.