I love fall.  It's an amazing season.  The weather gets cooler, my clothes start covering more and more body parts and, thus, more and more flab (hey, even healthy living bloggers can notice their problem areas!), football season gets underway, and I start preparing for Halloween and Thanksgiving and shopping for Christmas.  The only problem with the Fall season, and I mean the ONLY problem, is that it's super busy, supposedly the busiest season of the year (which I don't doubt for a second).
Sometimes, that means I have to prioritize.  Sometimes I prioritize poorly.  Fine, I usually prioritize poorly.  But one of my lower priorities recently have been cooking and blogging.  Why?  Girl can't get a PhD without doing her work!  And football.  There's that too.  Luckily, my husband is pretty much the best on the planet, so he's been cooking dinner around here lately, and I must say I'm extremely impressed with his efforts.
One of the best meals he's made for me (actually a combined effort between my husband and his cousin) was a fantastic recipe from Whole Foods using a grain that's new to us.  Ladies and gentleman, I introduce: farro.
What is farro?
I couldn't tell you.  Luckily, Whole Foods can.
I must say that it's fantastic, at least when prepared with this awesome recipe!
Interesting.  How do you make it?
Start by chopping the butternut squash and onions and mincing the garlic.
Throw onions and butternut squash into a pot with melted butter (Earth Balance, of course!) for about 5 minutes
Then add garlic and sage for about one minute.  Add farro, wine, and chicken or vegetable stock.
Continue stirring and adding broth until creamy.  Add parmesan cheese, stir, and enjoy!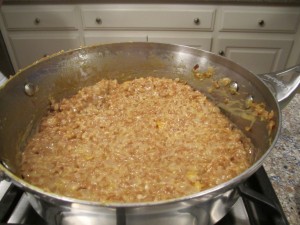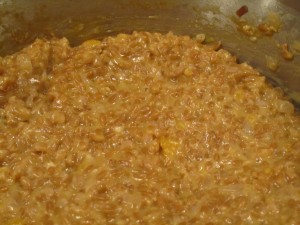 Recipe (courtesy of Whole Foods)
Yes, it was free, so I can distribute it.  Thank you.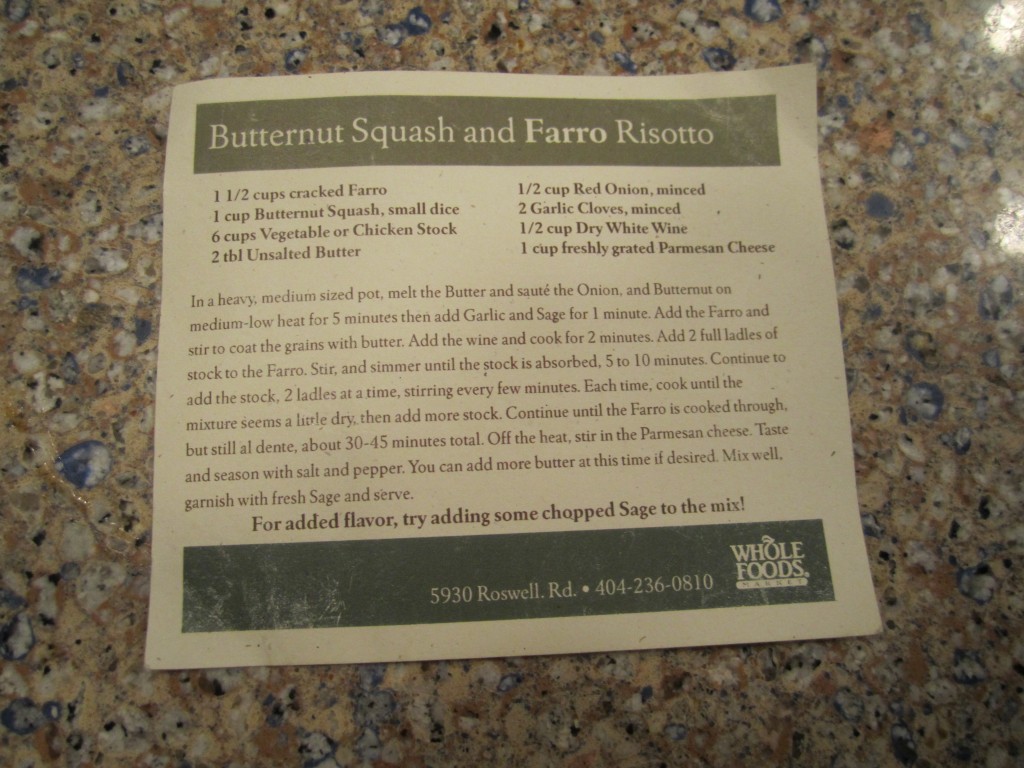 What's the best meal your significan other has cooked for you lately?