This meal is officially the best I've cooked yet!  I wanted to surprise John with some delicious grilled salmon, sort of a novelty to me, as I won't even let him cook salmon inside because I hate the way it makes the house smell.  If I can't even stand to smell the fish, I obviously don't want to eat it, so I looked for a recipe that would work well to make shrimp for me and salmon for John.
Seriously…sweet and spicy summertime scrumptiousness.  Love alliteration.  Nicole's recipe for Sweet and Spicy Grilled Shrimp turned out to be the perfect option.
Nicole recommends using a prune or date puree.  I chose to go with the dates.  It was a good choice.  I learned a few things about dates, though.  1. They have seeds.  Big ones.  Remove the seeds before you puree them.  2. A blender is too big to make a date puree.
Looks like I'll be adding a mini food processor to the wedding registry.
I also used 1 tsp. of agave nectar instead of 2 tsps. of honey.
Hopefully it'll reduce a little more next time when the date puree is more of a, well…puree.  It tasted spectacular, but it didn't spread well, and John said the only thing that would've made his salmon better would've been more sauce.  Still, it was amazing, so after rubbing the fish and shrimp with sauce, I threw it on the grill.
And I ended up with this.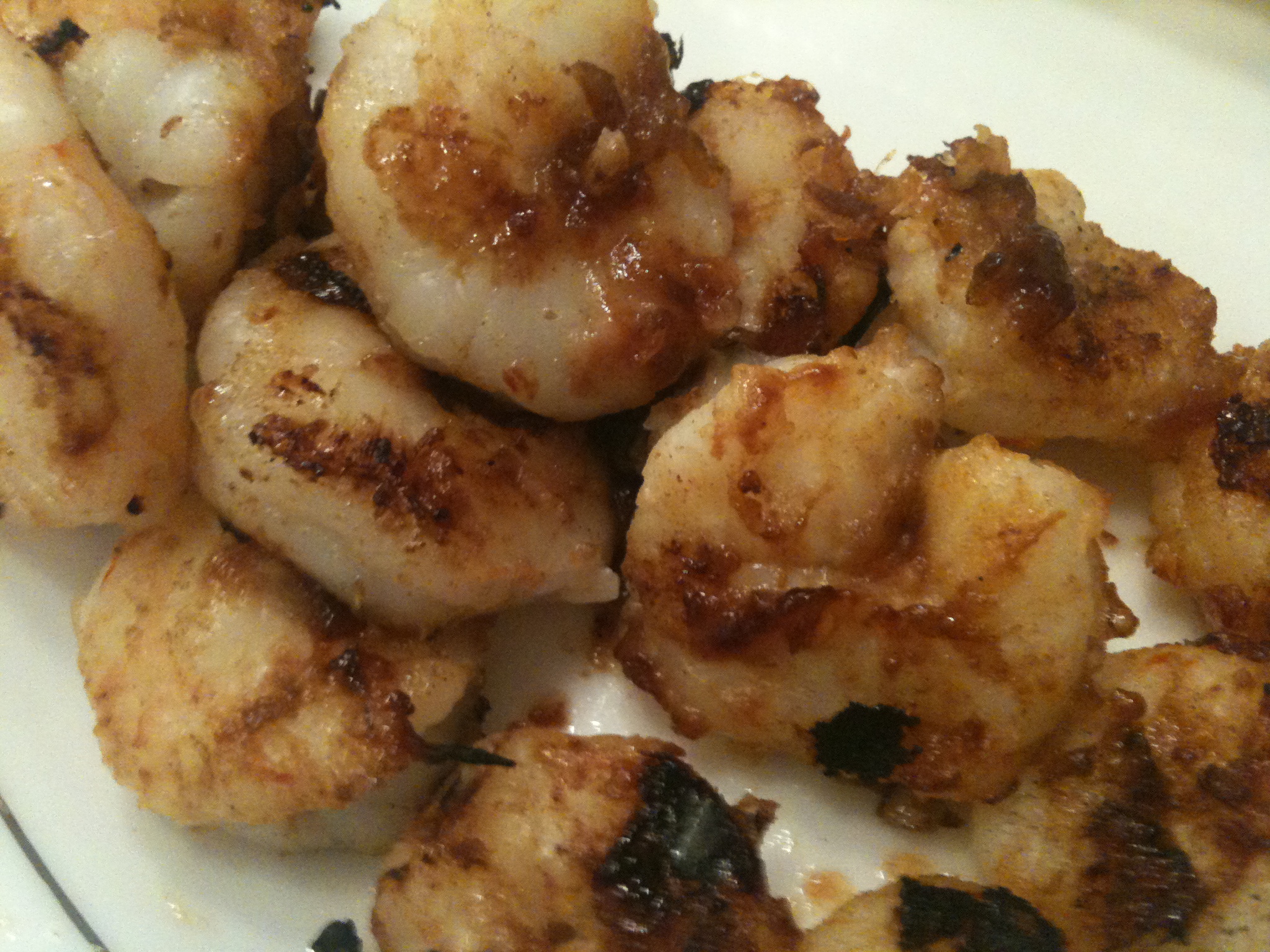 And this.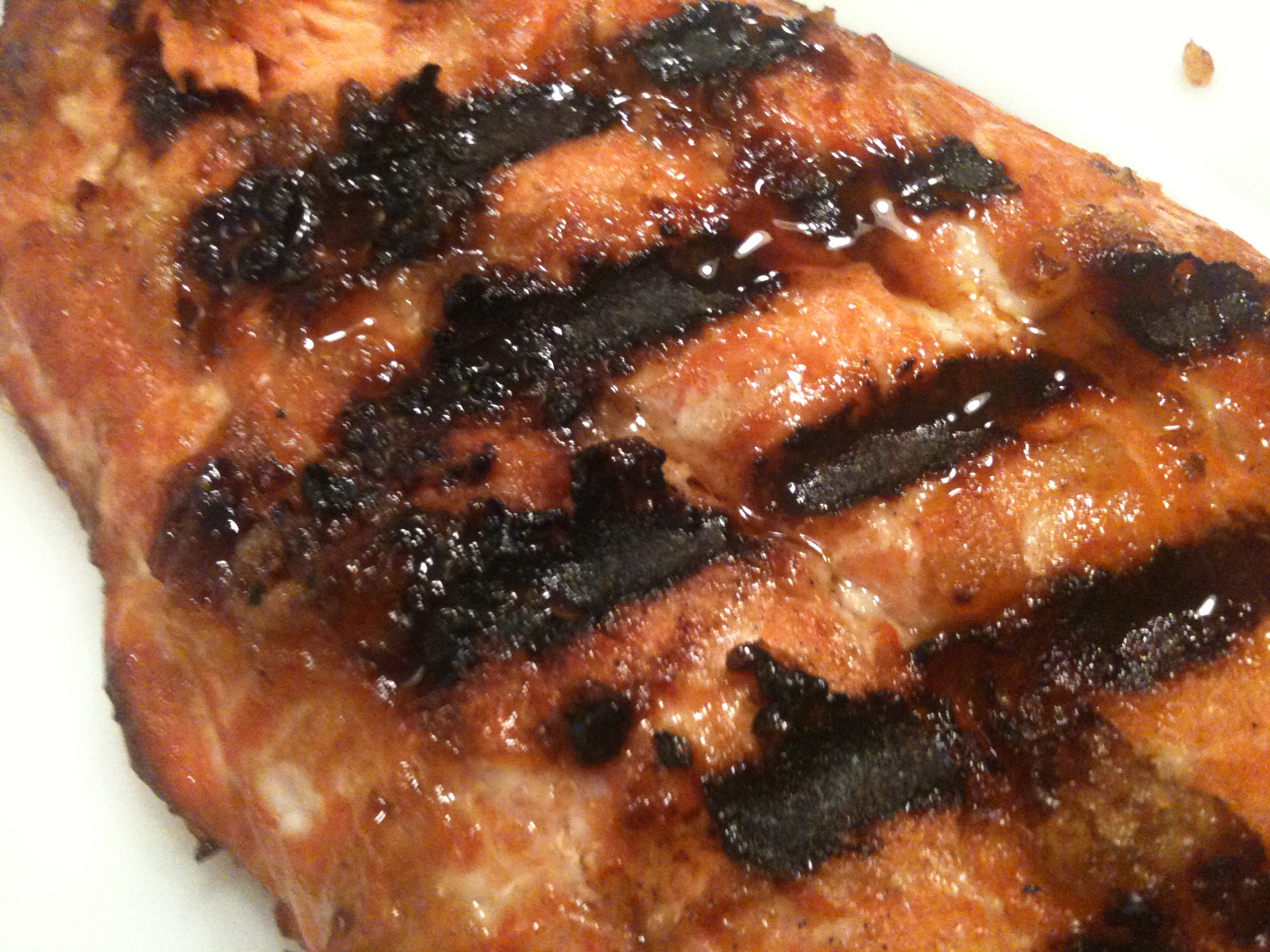 Excellent.