Learning to be healthy isn't just about the food you put into your body, although that's certainly a large part of it.  It's also about exercise.  And, most importantly, about mental health.  I may not be the right person to talk about that last one.
A normal, healthy mind, for instance, might not have broken down into sobs after receiving feedback on what is the final almost the final version of her thesis today.  A mentally healthy person might find said feedback in her inbox and think, "Awesome.  One step closer to being finished!"  That person would feel like this.
I, sadly, haven't quite conquered this whole mental health thing yet.  So I was more like this.
At least Homer had booze to make him look like that.  But that wouldn't have been the mentally healthy way to go anyway, right?  I can convince myself of that.  Moving on.
I decided that I needed to come up with a way to blow off steam and bring myself back to a normal mental state where I could recognize that, reasonably, I had nothing to be upset about.  So after thinking about this and working on my almost-finished thesis all day long, I made a decision.
I'm going to do what many other people do to become healthier, both mentally and physically.  I signed up for this.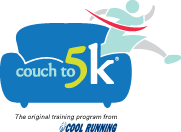 I haven't actually run since I was in the ninth grade, when I developed vertigo from multiple a falls on the head in gymnastics.  I've tried once or twice and it's always made me too dizzy.  But I'm starting to wonder, is it really that running makes me too dizzy, or do I use that as an excuse not to do it?  I honestly don't know the answer to that question.  Running really does make me dizzy, but my vertigo is a lot better than it was in 9th grade, and I know I don't breathe properly when I run, which would make anyone dizzy.
So I'm going to use the Couch-t0-5k program to try to figure it out.  Should I really not run or do I just want an excuse to be lazy?  I could be wrong, but I have a feeling I'm about to prove that I've been lazy.  In the meantime, let the masochism begin!  I really, really hate running…
Are you a runner?  Have you tried Couch-to-5k?  What do you think?  Tips?