Hiya, folks!  Welcome to my 3rd What I Ate Wednesday, the very first where I'm actually doing what WIAW was meant to do.  In case you missed the memo, What I Ate Wednesday is a rocking party that Jenn over at Peas and Crayons hosts every week.  Thanks Jenn for your complete awesome hostessness!  I'm all about making up words today.  Hostessness.  Snacky.  You get it.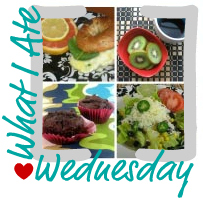 We read all sorts of healthy living blogs, but we're still left wondering: How do these people really eat?  Do they really not indulge?  What does a normal meal look like?
I must admit that yesterday was a weird day for me; I didn't eat a full meal until dinner, but I did have snack after snack after snack all day long.  Or small meals.  There were some of those.
I apologize for the photo quality; we had dinner out with two amazing friends last night (we're SO thrilled to have you back in Georgia, Emily and Eric!) and I'm not up for pulling out my camera in a restaurant just yet, so most of yesterday's photos were taken on a camera phone.  But you'll still get the idea.
So, let's get this party started!
Pre-Run Breakfast
Protein Shake (not pictured; it's boring looking)
Post-Run Breakfast
Would've been a green smoothie if I hadn't managed to break my Vitamix while making it, so instead, I had my new favorite (Sunbutter!) on a banana.
Early Lunchtime Snack
Roasted red pepper hummus on whole wheat pita bread (not pictured; I forgot)
Lunchtime Snack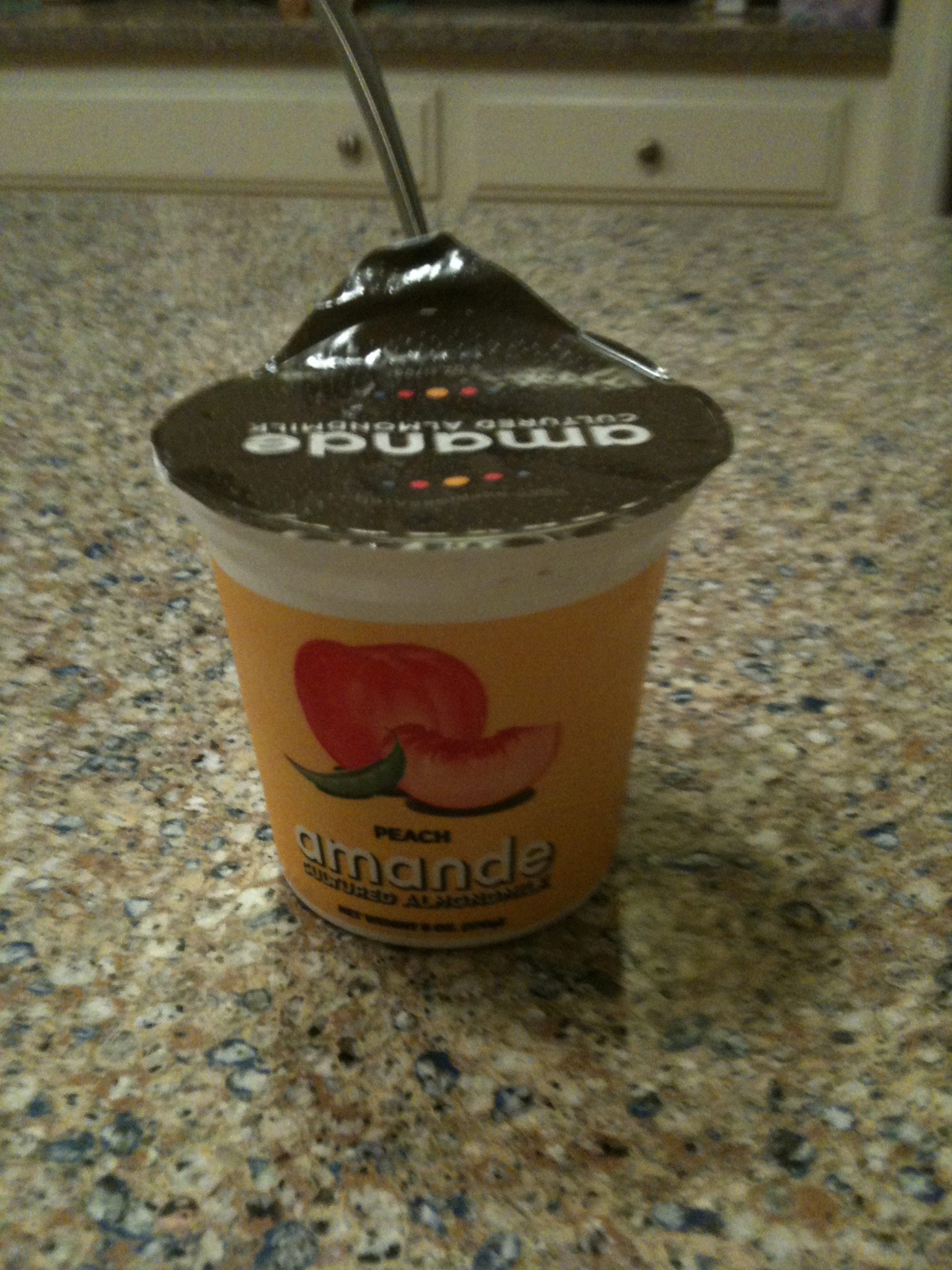 Adore Amande almond milk yogurts!
Late Lunchtime Snack
Dinner at Wisteria
Appetizer
Black-eyed-pea hummus with homemade sweet potato chips
Dinner
Almond-encrusted Georgia mountain trout with sautéed haricot verts, corn, tomatoes, fingerling and baby red potatoes with a bacon vinaigrette.
Do you use your camera in nice restaurants?  What kind of reception do you get?